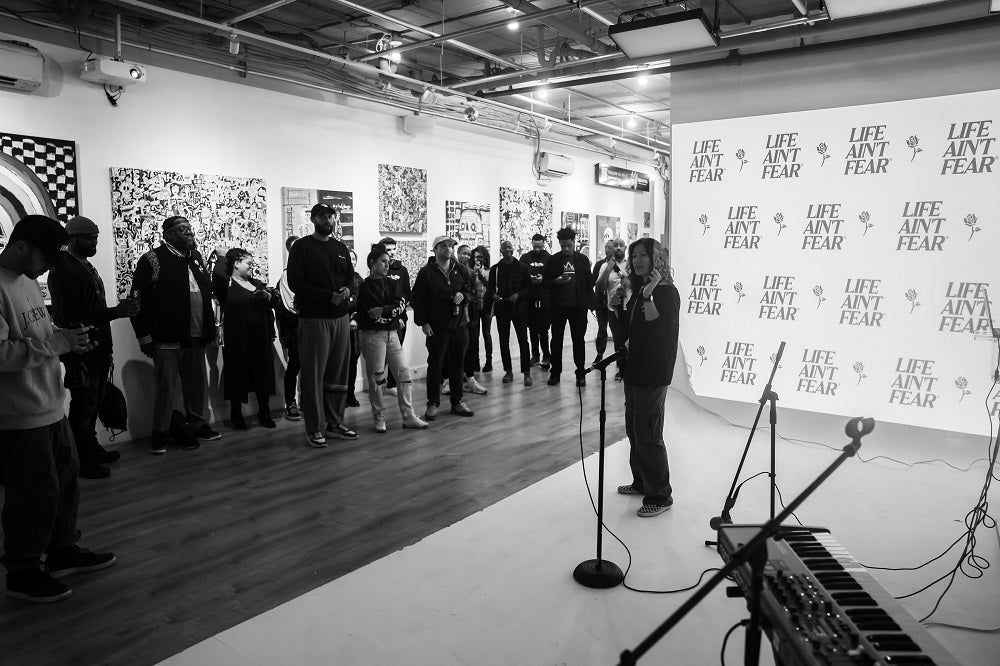 THE PHILOSOPHY
The phrase Life Ain't Fear® originated from the phrase "Life Ain't Fair." The saying is often used as an excuse or a crutch to defend why we can't achieve our goals or obtain certain things in our life, but what really blocks and inhibits our growth, progress and ultimate success in our lives is our fear - whether it's a fear of the unknown, the fear of being rejected or the ultimate fear: the fear of failing.
We allow these fears to dictate our decision-making and we become bound by them. Only when we move uninhibited by fear can we begin to experience true freedom - a life free from fear. It's a deliberate choice we can make and a way of living.
LIFE AIN'T FEAR®. LIVE FREE.